Cannes Lions CEO Simon Cook on creative trends and his return to the Croisette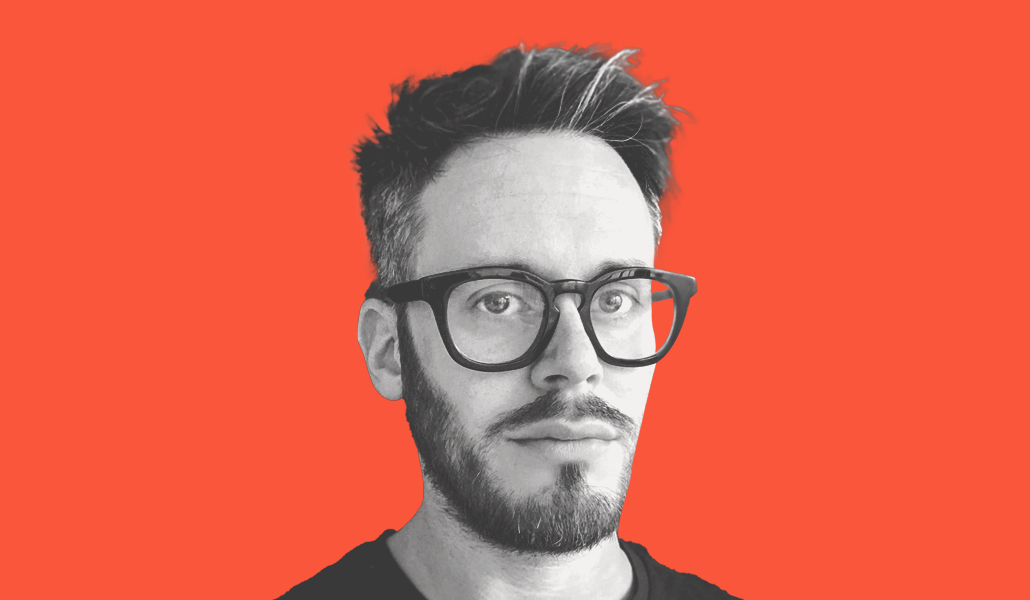 After a two-year hiatus, marketers from around the world will again travel to the south of France for the Cannes Lions Festival of Creativity next week.
Although the week-long event took on a virtual format in 2020 and 2021 due to the ongoing pandemic, the annual gathering is now returning in person. Long considered the ultimate feat of publicity, the Cannes Lions Awards have rethought, even before the pandemic, whether it's worth spending a few days — and more than a few dollars — talking shop along the Croisette.
Ascential Plc, which owns and operates the festival, did not reveal the number of attendees or delegates at Cannes Lions 2022, but said 90 partners would sponsor this year. However, some marketers say the mood could be more muted next week given the current environment. (Next year will mark the 70th anniversary of the festival.) The conference will also have a hybrid approach allowing people to watch the conferences remotely wherever they are in the world.
Digiday spoke with Cannes Lions CEO Simon Cook to find out more about how things have changed and what to expect.
This conversation has been lightly edited and condensed for brevity and clarity.
What's new this year?
We have created five Councils For Progress. Our goal at Cannes Lions is to give meaning to creativity. The way the councils are going to work is we have Marc Prichard as the overall sponsor of that, but we have five councils chaired by prominent industry figures and will be made up of 20-30 people from around the world with CEOs, CMOs And the others. We're doing a survey on the state of creativity and we really asked them what the biggest challenges the industry is facing as well and used that information as the basis for this advice. So we have one for durability; one for diversity, equity and inclusion; one for talent; one for business transformation and one for creative effectiveness. What we're going to do is use Cannes as a platform for these people to come together and set the agenda to make commitments.
Did you struggle to find sponsors for this year, given the uncertain nature of the world and the various waves of Covid-19?
We didn't know at the beginning of the year how the various partners would like to present themselves at the festival, but they are. They all arrive and are excited, but the difference is that they show up in a more thoughtful way. All over the world at the moment there is war, there is unrest, and although people are coming to the south of France, we want to be sensitive to everything that is happening in the world at the moment. So the big focus for our partners this year is to connect and get the most out of being together, so the focus will be on networking rather than parties this year.
What do you mean? What is changing?
If you think back to 2019, we had so many milestones, so much content. And so at any given time, you could see many, many different chats happening in parallel with each other. In retrospect, it's quite overwhelming, especially for people whose schedules are already quite tight. Also, on top of that, they really want to use the time to have meaningful conversations, make connections, and reunite with people they haven't seen since 2019. What we've done is condense the content , so we have less content, but it's much higher quality. And along with that, we've created more spaces for people to network and come together and we've introduced new technology in our app to be able to do that.
When Publicis Groupe announced its intention to leave Cannes Lions and no longer run for the awards, it prompted others to question the festival relevance. What do you think a few years later?
That moment has really passed now, because what we're seeing is more brands, more customers coming to the festival and engaging with the rewards than we've seen before. [Editor's note: Total award submissions received for 2022 were not yet announced at the time of this interview.] And that's really an indication of a shift in the pendulum, which in recent years has perhaps focused more on performance marketing rather than the kind of brand building that drives business performance. And so a lot of the brands coming in this year, if you ask them why, it's because they're starting to realize that creativity can be used as a leader in the boardroom and a leader for growth. So coming and understanding what it takes to earn a Lion and produce world-class creativity becomes increasingly important to the brand, their agencies, and the partners they work with.
What themes have arisen in terms of messaging, aesthetics and platforms?
We'll see a lot of work that focuses on things like NFTs, the metaverse. What we've seen in previous years is that when there's new technology and there's a bit of a buzz, it definitely shows in the rewards. But it will be interesting to see what happens in 2023 and 2024, as it clearly indicates whether this type of technology is adopted when we start not to see it appear in rewards. It's only when technology becomes invisible and part of the job that you have a real sign of adoption and something takes off.
VSrypto is in a spin. How does this change the marketing world's conversation around Web3 for this year?
We saw something similar a few years ago with games. Suddenly in the work we've seen this game theme being hacked for brand messages and we've certainly seen it with the likes of Grand Prix with Wendy's, who did it very well. When something starts to become the norm, that's when you can sort of get an indication that it's just part of the landscape and the ecosystem rather than a shiny new thing, a shiny new toy that people are screaming about.
A number of the 2019 Innovation Awards finalists were brands that used technology to help people with sight, hearing, mobility or other accessibility issues. Has this trend continued?
One of the trends seen in recent years is advertising that doesn't look like advertising. So real business solutions or solutions for society that tackle real world problems rather than having a marketing message first. Last year I thought that was interesting because for the first time we started to see "creativity for good" – as a lot of people call it – but in a really smart way that actually reinforces brand strategy. In previous years what we've seen was a lot of work where brands were maybe focusing on causes that weren't very complementary and it kind of felt like a plug-in like good for the good. But now it's happening in a really seamless way.
What other trends have you noticed recently that you'll be watching for next week??
It was a very experimental period. There are many agencies and brands that are definitely trying to think about their NFT strategy or Web3 strategy. It will be interesting to see what sticks to my previous point. One of the things just to counter that is that we're also seeing – and it comes across in the themes and content this year – is a comeback or a bit of a revival of proven marketing tactics. Almost like a back to basics theme that emerges. And that juxtaposition is really interesting: there's an experimental wave that we're all riding on, but at the same time, people are really coming back to proven pieces that really work.