"Missing the Lions stung him a bit, more than he felt"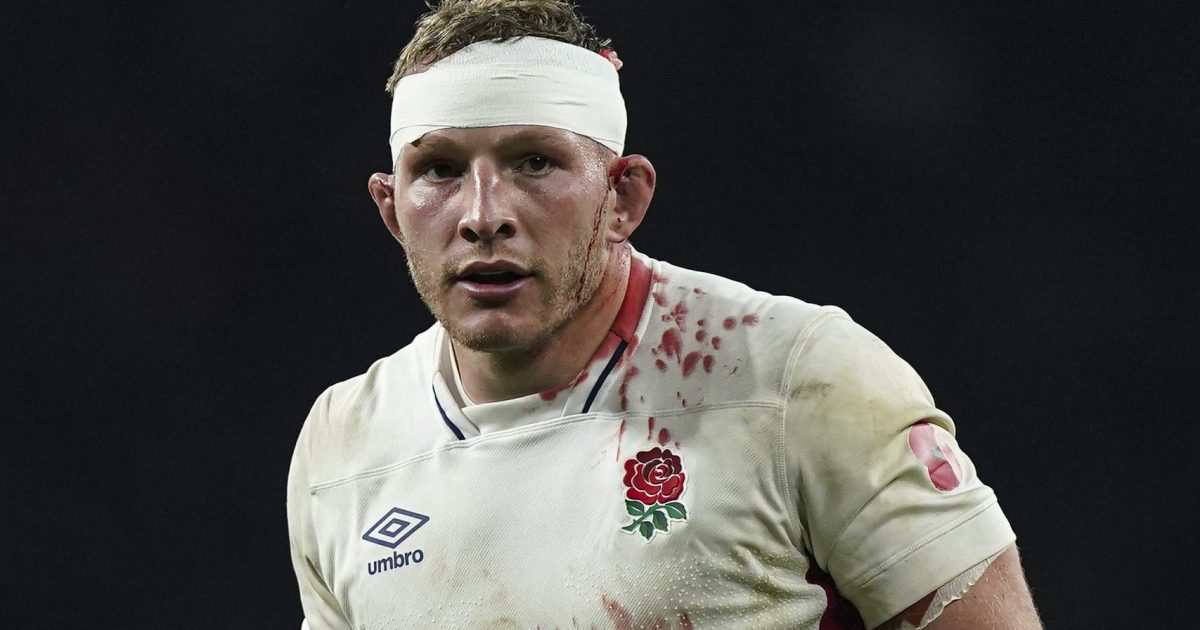 England are backing Sam Underhill to deliver on Saturday night in Paris and demonstrate he should have been picked on the 2021 Lions tour by Warren Gatland. The openside was the starter at No. 7 throughout the three games of the Autumn Nations Series which culminated in London with a victory over the Springboks three months after the Lions – minus the unselected Underhill – fell into a two-to-one loss.
Underhill has since had his problems with concussion, covid, illness and being part of a struggling Bath side at the bottom of the Gallagher Premiership, but Jones also felt that being snubbed by Gatland for the Lions had had a profound impact on the back rower now backed to be at his best when England look to ruin the Grand Slam party in France.
"I have no doubts," Jones said when asked if Underhill was set to shine on his first Test outing since November. "He went through a bit of a tough time. Missing the Lions probably stung him a bit and probably more than he felt.
The Crunch Time | The French rugby podcast
"We all know that when we've missed something we want, we feel like we've put it away and parked it and sometimes it stays with us and then one or two other things happen and there's a bit of unhappiness. . this.
"He probably went through that period and those periods are when really good players bounce back, they learn from it and come back better. From what I've seen in Sam, there's just that sparkle in his eyes, a desire to be the best player possible and we will see that on Saturday.
Jones admitted he couldn't believe his luck that Underhill had regained their fitness just as Tom Curry became unavailable through injury, allowing England to choose a similar replacement to face France in Curry's absence. "Having lost Tom Curry, the timing of Sam Underhill being available, fit and ready to go is strange. We have been truly blessed in this area. Sam at his best is one of the best openside flankers in the world.
"His ability to cut the tackle, his ability to get his head over the ball, his ability to be a powerful ball carrier is second to none and he has returned to camp after what has been an extremely difficult time for him. I don't think we should ignore that he went through a long rehab for concussion, that he was sick, that he got injured, that he played in a struggling club team, which is difficult for your morale as a player.
"When your club is struggling you have a constant series of injuries but he's come back with a spring in his step and his job is to make sure he's the best version of Sam Underhill on Saturday and I'm sure we let's see that.
Jones added that the length of the domestic season in England will continue to impact his squad and the only time he will have a full squad at his disposal is when preparing for a World Cup.
"I just think now more than at any time the length of the season in England is daunting and players come in and out and we've just been more aware that players are likely to have these periods where they're going to be out for periods time and they need to recover. We released Tom Curry for probably eight to ten weeks.
"It's a good opportunity for him to rebuild his body. He was starting at the back of the Lions tour so we have to better accept that this will be more part of the norm going forward and your ability to get your best team on the pitch will only be seen at the FIFA Cup. world where you have three months to properly prepare the players. Otherwise, you have to make do with what you have available.
comments
Join RugbyPass+ now and join the conversation with brand new reviews!
Join now