Gananoque Lions Cruise-in roars post-pandemic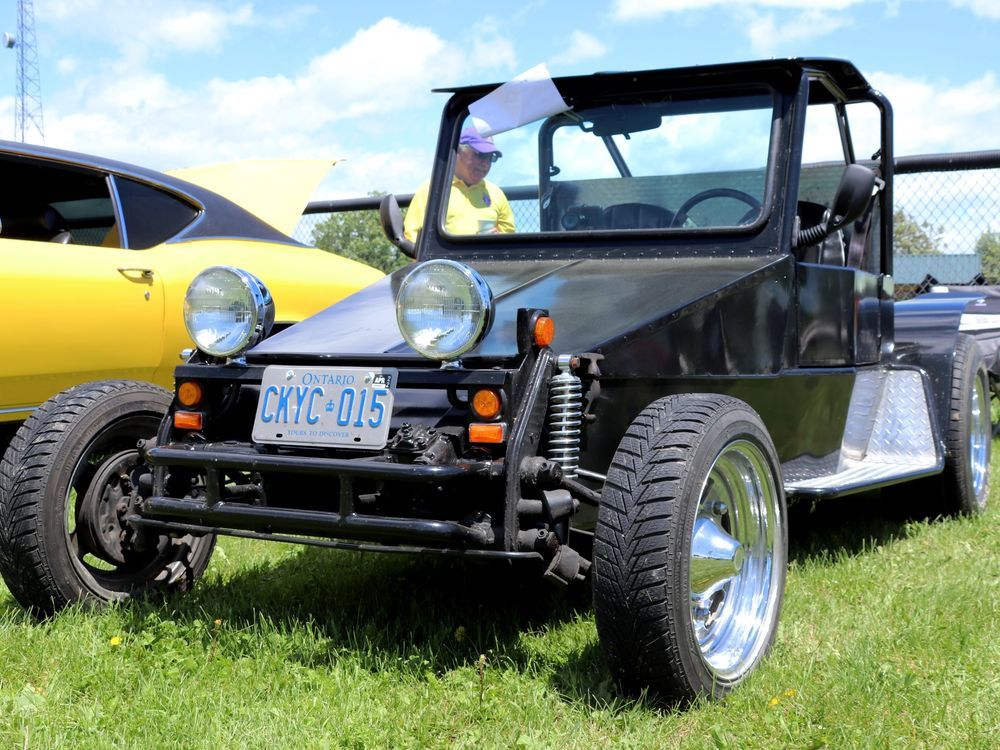 Content of the article
The Gananoque Lions Club returned to its annual in-person cruise this month, outside Lou Jeffries Arena on June 4.
Content of the article
"It all started in 1991 with a car show called Gananoque Goes Graffiti," said local Lions Club member Rob Janke. "The Lions (Club) took it over in 2000, but we missed the last two years thanks to COVID. It looks like we've had about 130 vehicles, trucks, cars and motorcycles this year, and people just kept coming.
Although less important than in past events, the participation rate was still very good. Cars of all makes, types and ages gathered in the field behind the recreation center to attract the attention and admiration of the public. Due to the small size of the event, only two major prizes were awarded to participants – Oldest Car and People's Choice – but all the fun was still there. A barbecue was available to serve freshly made hot dogs and burgers, and the ever-popular 50/50 raffle raised another $750. There were also raffle prizes for ticket holders ranging from small tools to hats and t-shirts.
The oldest vehicle this year was a 1925 ½ Chrysler Four owned by Francis Jackson of Rockport. Manufactured in Windsor, Ontario in June 1925, its original list price was $995.
"This car was purchased by my father, Hilliard, in 1947 for $200 from Howe's Garage in Gananoque to be used on our farm to haul milk cans and fence posts," Jackson said in his post. "As soon as we could reach the pedals, my brother Keith and I learned to drive the old 'Tilly'. She was always ready for work, whether crossing the plowed ground or setting off for the local swimming hole, extra passengers on her running boards.
Content of the article
"As we moved on to the muscle cars of the 60s, 'Tilly' was pulled into the shed… And was just waiting for the next chapter of her life to begin.
"The next phase of its journey began in 1969 with a new ash frame and from 1985 to 1987 a full professional restoration.
"Since 1987, we have had the pleasure of traveling with 'Tilly' to local and national meetups and joining friends old and new who share an appreciation for these cars of a bygone era."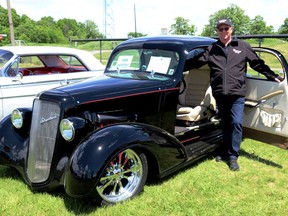 The People's Choice Award went to Bill Helmer of Lansdowne for his 1935 Chevrolet Master. A Christmas present from his son, he couldn't resist the chance to show it off to anyone who admires a fine car.
The event's 50/50 draw was won by John Moppelder.
"All money raised through this event and other Lion(s Club) activities goes directly to the community," Janke said. "There was a $10 vehicle fee with free admission for spectators. A little extra for hot dogs and burgers, that sort of thing, and the 50/50. The money then rolls around and we use it to help the high school, Kingston General Hospital, guide dogs – we introduced a guide dog to a resident of Kingston. We support a variety of sporting activities in town, from curling to the canal club to figure skating and have donated $2,000 to help refugees from Ukraine. Everything goes back to the community.
Lions Club members continue to hold their 50/50 draw online with regular winners and will participate this year in Rib Fest which will also be held at the leisure center at the end of June.
For more information or to join the association, go to e-clubhouse.org/sites/gananoque/.